Think You Have Bad Credit?
Every hour we help people who think they can't get credit without guarantors. Let us take the chance in approving your "poor credit" loan application.
Don't give up, we think we can help. There is no charge for applying.
People think they have bad credit when they really don't. This is usually caused by borrowers trying to apply with lenders that aren't suited for them. But don't worry, this is easily fixed now you are here.
Lenders will have their own target market; some prefer homeowners and others prefer tenants. Each lender is different and has its own criteria for accepting applicants. It isn't as simple as having a good credit score of 800 and that getting you an approved response. While a bad score of 600 equals fail. Some lenders will accept that 600 and others will only accept nothing short of 900.
What we recommend applicants to be is realistic with the lender they apply with, and the amount they wish to borrow. Typically people with a poor credit history can be accepted for a loan up to £1000 so long as they haven't run away from their past debts and gone into hiding.
Lenders accept that people miss payments, but they do have a zero tolerance on people who have disappeared from past debts and are no longer replying.
So, if you haven't done a disappearing act on anyone, you should be realistically confident that you will be approved for a loan of up to 12 months.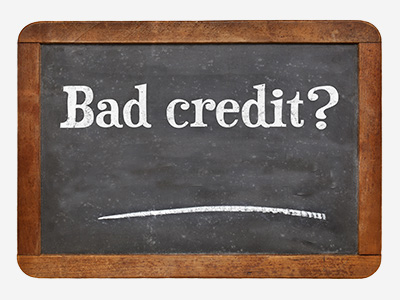 Those with poor credit often apply for and get accepted for loans of £1000 or less
The section above goes into lenders accepting people with awful credit. It does assume a few things. One of those is that you can afford to make the repayments.
We will ask you a small number of questions (currently 6) about your income and outgoings. The amounts that you spend on food etc. If your outgoings are more than your incomings, then it will be an instant decline - even if you have excellent credit of over 900.
Lenders will get crucified by the Financial Conduct Authority if, during the application, the applicant tells them that they can't afford to make the repayments and they still give them the loan. This would result in fines going into the tens of thousands per applicant.
Is it right to lend to people with negative credit?
Long ago we before we got into the loan industry, we decided that it was not our place to judge the rights and wrongs of why people. We live in a society where the burden of managing an individual's finances have somehow been placed onto the lender. Sure lenders can do this, but the costs involved would be staggering. We can't be expected to investigate and interview everyone that applies for a loan.
We have seen instances where we think people are borrowing for the wrong reasons, but that isn't our job to say what is right or wrong for them. If they are over 18, they get to make that choice.
A recent example was an individual who had been out of work for the past six months. He had just been offered a job, a return to work, an offer to put food back on the table of his family.
He applied and stated that he needed the money to pay for a car to get him to his new place of work, he started early and there were no buses. His credit history was low; he was technically unemployed as he hadn't started his new job yet.
Would it have been right to lend him the money so he could get a car to get him back in work? Or would lending to unemployed people with bad credit been wrong? Bearing in mind, his file displayed no history of leaving his debts unpaid. He was just late on some instalments over the past 12 months.
The computer, and possibly society would say one thing; our experience would say another.