Quotes of rates and charges are now tailored to the individual applicant. Give us a chance to offer you a cheaper rate than anywhere else.
APR's, Charges and Repayments
We first started lending in 2011, and things were much simpler then. Most of the rates were uniformed, and we could predict with greater accuracy what the total costs would be. Things have since changed, and interest rates are measured much more accurately to the individual applicant's circumstances.
When a credit check is performed, a picture of the individual will be created. It will highlight the risks of lending to that person. The higher the risk, the higher the APR, the lower the risk, the lower the APR.
Customers could be paying as little as 13.4% APR or as much as 110.9% on much shorter-term loans.
Before someone applies, there is no way for us to give an indication of what will be offered. We can promise that within 2 minutes of clicking submit on your application form; we will be able to tell you how much you can borrow and the rate that is being requested.
The decision to proceed will then be yours. You will then accept or decline our offer.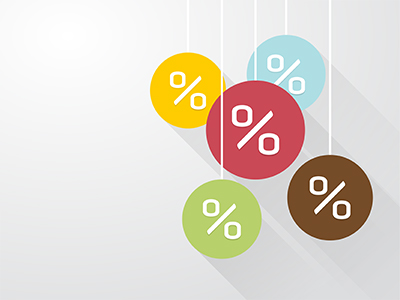 As low as APRs are on this site, applicants need to know that they won't be able to compete on price with high street lenders. If applicants feel that they would qualify for mainstream loans - we suggest they apply directly with them.
Easy Loans is designed for people banks would reject. Our site is competitive because it uses a price match system where lenders compete to lend directly to the applicant. For people with a positive credit history, rates can be as low as 13.4%, and loans spread out for as long as three years.
This is much cheaper than using a credit card and considerably less expensive than borrowing money using an overdraft facility.
The most expensive Representative APR to be found on this site is currently 110.9% APR for a loan term of 3 months. Customers who find themselves being offered this rate are normally those who have had previous credit issues.
They maybe looking to restart their credit profile after a period of past payment problems. If so, we feel that we can help.
There is a question of whether it is right or wrong to lend to people in this category, and it is something Easy Loans has thought long and hard about. On balance, we believe that is it right to try and help where we can. People deserve second chances, and situations change. Circumstances that led someone into payment troubles may have also changed.
What is essential is that rates are clearly displayed, and help is offered if people find themselves in tricky situations.
(Not a Representative Quote)
Someone borrowing £500 for 4 months would work out at around 4 payments of £178. Making the total amount repayable £712.
This is the most expensive way to borrow on the site. Those that qualify for better rates will be offered cheaper rates, longer repayment terms and higher credit limits. All of this information will be given after the application stage.
Applicants can discontinue at any point if they are unhappy with the terms offered. We will never contact the applicant and try to convince them to re-engage in the process.