Switch To An Easy Overdraft
Overdrafts are the UK's most common type of credit product, and also the most expensive. We want to challenge that. Compare our rate to your bank's.
Average overdraft limit in the UK is £1000, the average person uses £270s of it.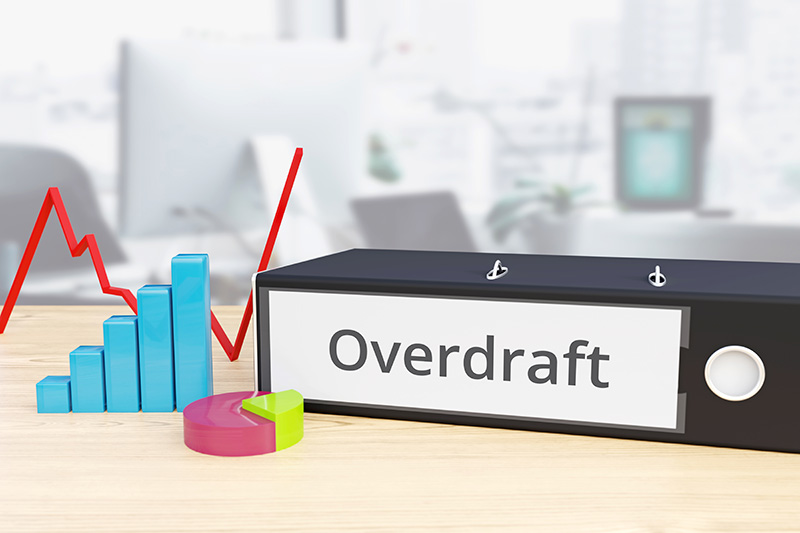 Overdrafts Are The UK's Most Common Type Of Credit Product, And Also The Most Expensive
One of the most common forms of lending is through an overdraft facility. Just about everyone has an overdraft on their bank account. Most people don't use it, but it is likely there for most UK current account holders.
Most people that have overdrafts will have it directly through their bank. But, what if a third party could provide the same facility, just a bit cheaper than a bank? Would you consider switching?
£1000 Overdraft

Pay Only as You Use It
I only needed a safety net, in the end I didn't use the overdraft but it was good to have it there. The best bit is that it was free, unless I decided to use it, which I didn't.
APR
31% APR is the average price charged for having an overdraft. With the average subprime loan starting at 42%, it can be a big saving for most people.
Most people don't know how Common Bank Overdrafts are, the market is 5 times bigger than the payday loan market.
Not many people know that the average bank overdraft is more expensive than a payday loan, and that is before the price cap on payday loans. It is because overdrafts are often calculated on the days you are using your facility and not on the amount in £s you borrow.
For some reason, the FCA and others turn a blind eye to the costs of overdrafts. Leave consumers to their fate.
Alternatives to Overdrafts?
Well, there are two, the competition to overdrafts from providers of overdrafts other than your bank. The second is an alternative short term loan such as a payday loan.
Unfortunately, the payday market is almost gone now. The FCA has killed that form of competition. That leaves other overdraft providers.
Other Overdraft providers
In a growing market in the UK, there have been five new providers spring up in 2019. It is a market that we are looking to enter within the next 12 months.
We think that overdrafts will eventually fill the gap that the collapse of the payday loan market.
That is why we are now looking to enter the Overdraft market ourselves. We want people to apply for an overdraft at a cheaper and more affordable rate than they can with their bank.
Before we do enter this market, there are a few concerns we need to overcome. We need to be sure that customers don't enter into two overdrafts, one with their bank and the other with us, as this will result in more debt and turn out to be counterproductive.
Biggest Known UK Overdraft
We have it on good authority that one individual has a £1m overdraft facility with the Natwest. This is the largest overdraft facility we are aware of in the UK.
Bank With Highest Average Overdraft?
First Direct have the highest average overdraft. A recent survey found that the mode average customer overdraft was £2300. Closely followed by Santander on £1750.